Timothy Matlack
Timothy Matlack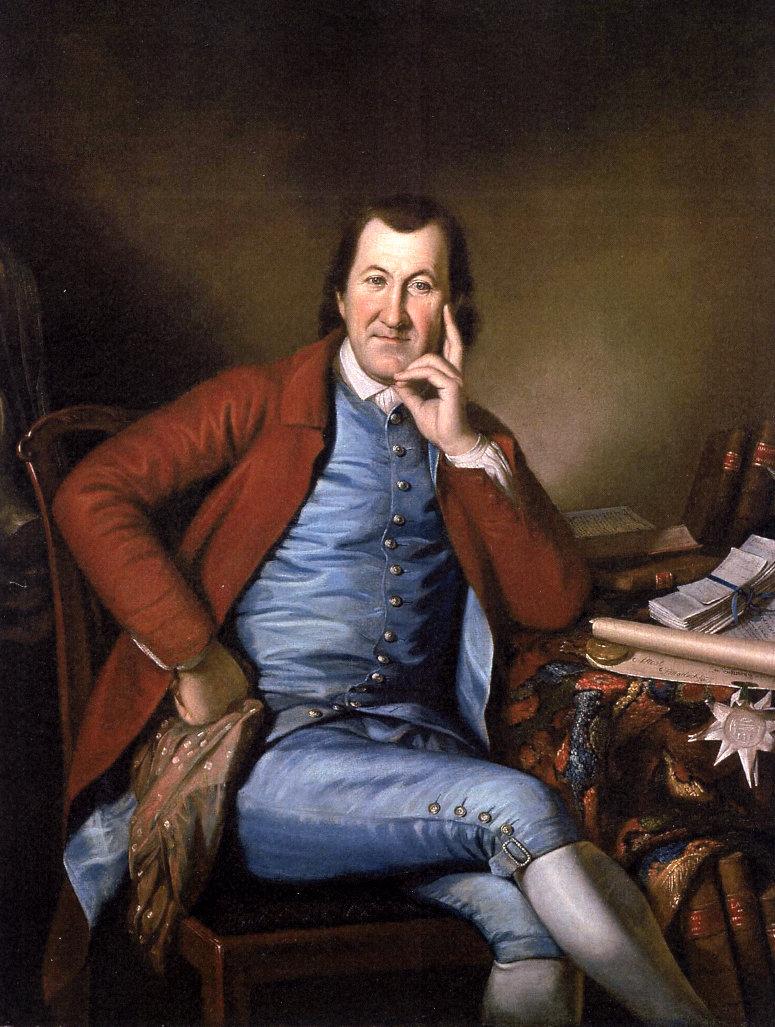 Photo credit:
Timothy Matlack by Charles Willson Peale, circa 1790. A. Shuman Collection - Abraham Shuman Fund, The Museum of Fine Arts, Boston. www.mfa.org
Biography
03/28/1736 - 04/14/1829
MATLACK, Timothy, a Clerk from Philadelphia County; born, March 28, 1736 in Haddonfield, Camden County, NJ; colonel, Fifth Battalion of Rifle Rangers, Philadelphia Militia (1776, Revolutionary War); appointed, storekeeper of Military Supplies, Army of the United Colonies (Revolutionary War); appointed, Master of Rolls, Pennsylvania (Revolutionary War); merchant apprentice; cloth, hardware and knife merchant (1760-1765); proprietor, Haines and Twells, brewery and malt house; clerk, Second Continental Congress (1775-1776); appointed, Philadelphia Committee of Inspection (1776); member, State Council of Safety; delegate, Conference of Committees (1776); engrossed the United States Declaration of Independence (1776); secretary, Supreme Executive Council of Pennsylvania (1776-1782); elected, Chief Clerk, Pennsylvania General Assembly (November 5, 1776-November, 1777); trustee, University of the State of Pennsylvania (now University of Pennsylvania) (1779-1785); director, Bank of North America (1781-1782); clerk, Pennsylvania State Senate (1790); died, April 14, 1829 in Holmesburg (now Philadelphia), Philadelphia County, Pennsylvania; interred, Free Quaker Burial Ground, Philadelphia, Philadelphia County, Pennsylvania (defunct); removed to Wetherill Cemetery, Audubon, Montgomery County, Pennsylvania.