Jesse R. Burden, M.D.
Jesse R. Burden, M.D.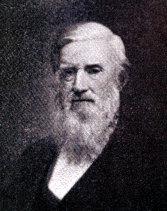 Photo credit:
Courtesy of the Pennsylvania State Senate
Biography
01/08/1798 - 05/02/1875
Philadelphia County (1825-1827), Philadelphia City (1840, 1850)
BURDEN, Dr. Jesse Reading, a Representative from Philadelphia County and Philadelphia City; born, January 8, 1798 in Philadelphia, Philadelphia County, Pa.; M.D., University of Pennsylvania; assistant surgeon, First Battalion, Citizen Volunteers, Philadelphia (1822); assistant surgeon, Fourth Infantry, United States Army, Tampa Bay, Fl. (1823-1824); physician; founder, instructor and board of trustee member and president, Jefferson Medical College (now Sidney Kimmel Medical College) (1821-1875); member, Board of Health, Philadelphia County; elected as a Democrat to the Pennsylvania House of Representatives for the 1825-1826 and 1826-1827 terms; elected, Pennsylvania State Senate (1827-1838); elected, Speaker of the Senate (1833-1834, 1837-1838); unsuccessful campaign, United States Congress (1832); president, Northern Liberties and Penn Township Railroad Company (1835); appointed, Guardian of the Poor, Philadelphia (1840-1855); reelected to the House as a Whig for the 1840 and 1850 terms; appointed, president of the board, Philadelphia County Prison (1842); died, May 2, 1875 in Philadelphia, Philadelphia County, Pennsylvania; interred, Lafayette Cemetery, Philadelphia, Philadelphia County, Pennsylvania (defunct); removed to Evergreen Memorial Park, Bensalem Township, Bucks County, Pennsylvania.