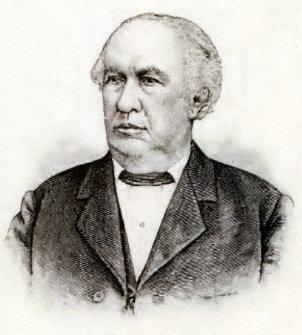 Photo credit:
Mathews, Alfred and Austin N. Hungerford. The History of the Counties of Lehigh & Carbon, Commonwealth of Pennsylvania. Philadelphia: Everts & Richards, 1884.
Biography
06/01/1805 - 09/29/1883
LAURY, David, a Representative from Carbon and Lehigh Counties; born, June 1, 1805 in Whitehall Township, Lehigh County, Pa.; major general, Pennsylvania Militia; merchant; co-owner, slate quarrying business; tavern keeper; grist mill owner; elected, school board director, North Whitehall Township (1844-1850); unsuccessful campaign, Pennsylvania House of Representatives (1846); elected as a Democrat to the Pennsylvania House of Representatives for the 1851 term; reelected to the House for the 1852, 1853 and 1854 terms; not a candidate for reelection to the House for the 1855 term; express, freight, ticket and station agent, Lehigh Valley Railroad, Laurys Station (1855-1883); elected, delegate, National Democratic Convention (1856); postmaster, United States Postal Service, Laurys Station (1859-1862, 1864-1883); elected, justice of the peace, North Whitehall (1865-1866); appointed, revenue collector, Lehigh and Northampton Counties (1867); elected, associate judge, Lehigh County (1868-1877); president, North Whitehall Loan and Building Association; died, September 29, 1883 in North Whitehall Township, Lehigh County, Pennsylvania; interred, Saint John's UCC Cemetery, Laurys Station, Lehigh County, Pennsylvania.