Tilghman H. Good
Tilghman H. Good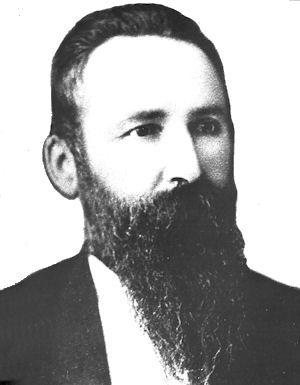 Photo credit:
Brian Heffner. "Find A Grave - Millions of Cemetery Records." January 13, 2019. www.findagrave.com
Biography
10/06/1830 - 07/18/1887
GOOD, Tilghman H., a Representative from Carbon and Lehigh County; born, October 6, 1830 in Whitehall, Lehigh County, Pa.; captain (1850-1857, 1870-1874), brigade inspector (1857-1861), Allen Rifles, Pennsylvania Militia (1850-1861, 1870-1874); lieutenant colonel, 1st Regiment, Pennsylvania Volunteer Infantry (1861, Civil War); colonel, 47th Regiment, Pennsylvania Volunteer Infantry (1861-1864, Civil War); colonel, Fourth Regiment, Pennsylvania Militia (1875-1885); shoemaker and proprietor, shoe store; cashier, Allentown Bank (1855-1857); proprietor, Allen House, lodging (1857-1861, 1874-1876); elected as a Democrat to the Pennsylvania House of Representatives for the 1859 term, not a candidate for reelection to the House for the 1860 term; proprietor, American Hotel, Allentown (1865-1874); elected, mayor, Allentown (1869-1872, 1874-1875); proprietor, Fountain House, Allentown; hotelkeeper, Grand Central Hotel, Reading, Pa.; died, July 18, 1887 in Reading, Berks County, Pennsylvania; interred, Linden Street Cemetery, Allentown, Lehigh County, Pennsylvania.