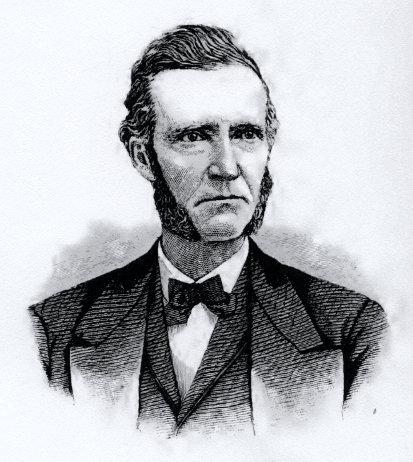 Photo credit:
Crumrine, Boyd, ed. History of Washington County, Pennsylvania, with Biographical Sketches of Many of Its Pioneers and Prominent Men. Philadelphia: L.H. Everts & Co., 1882.
Sessions
Sessions
Office
Position
District
Party
1875
Representative
Republican
Counties
Washington
Biography
01/07/1818 - 01/05/1875
FARRER, John, a Representative-elect from Washington County; born, January 7, 1818 in Mount Pleasant Township, Washington County, Pa.; farmer; teacher; engaged, mercantile business; established, Beulah Church of the Presbytery of Rock River, Il.; elected, associate judge, Washington County (1866-1871); elected as a Republican to the Pennsylvania House of Representatives in 1874; died prior to taking the oath, January 5, 1875 in Smith, Washington County, Pennsylvania; interred, Raccoon Church Cemetery, Candor, Washington County, Pennsylvania.