John B. Chambers
John B. Chambers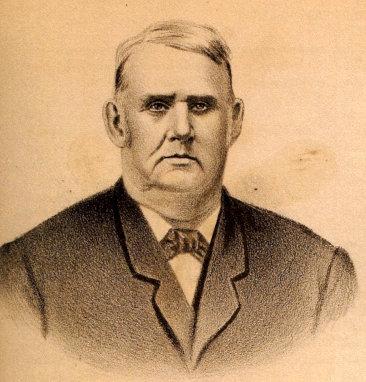 Photo credit:
Smith, Robert Walter. History of Armstrong County, Pennsylvania. Chicago: Waterman, Watkins & Co., 1883.
Biography
06/13/1813 - 10/21/1886
CHAMBERS, John B., a Representative from Armstrong and Westmorland Counties; born, June 13, 1813 in Washington Township, Westmoreland County, Pa.; farmer (1830-1845); boat captain, "The Apollo Packet," (1845-1849); merchant (1849-1886); elected, school board, Apollo (1850); postmaster, United States Postal Service, Apollo, Pa. (1859-1861); elected as a Democrat to the Pennsylvania House of Representatives for the 1864 term; unseated by contest, January 27, 1864; not a candidate for reelection to the House for the 1865 term; ticket agent, West Penn Branch Railroad Company; president, Apollo Savings Bank (1871-1886); died, Oct 21, 1886 in Apollo, Armstrong County, Pennsylvania; interred, Riverview Cemetery, Apollo, Armstrong County, Pennsylvania.