John Anderson Danks
John Anderson Danks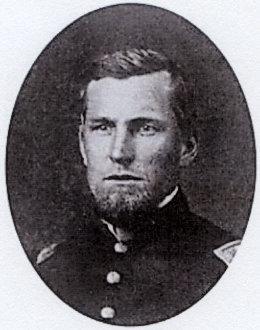 Photo credit:
McKern, Bill. "Find A Grave - Millions of Cemetery Records." November 20, 2010. www.findagrave.com
Biography
03/11/1826 - 07/25/1896
DANKS, John Anderson, a Representative from Allegheny County; born in Venango County, Pa., March 11, 1826; mill worker; lieutenant colonel, Company E, 63rd Regiment, Pennsylvania Volunteer Infantry (1861-1864, Civil War: prisoner of war, Libby Prison, 1863); elected as a Republican to the Pennsylvania House of Representatives for the 1866 term; not a candidate for reelection to the House for the 1867 term; grocer; pastor, Methodist Episcopal Church of Glenfield; died, July 25, 1896 in Glenfield, Allegheny County, Pennsylvania; interred, First Congregational Church Cemetery, Etna, Allegheny County, Pennsylvania.