Robert H. McCormick
Robert H. McCormick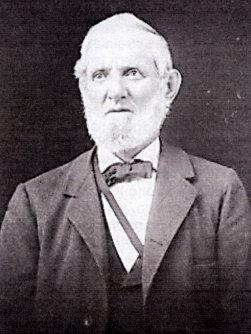 Photo credit:
Our Connections. "Find-A-Grave - Millions of Cemetery Records." October 22, 2012. www.findagrave.com
Biography
08/26/1825 - 06/22/1898
McCORMICK, Robert H., a Representative from Indiana and Westmoreland Counties; born August 26, 1825 in Hollidaysburg, Blair County, Pa.; captain, Company D, 78th Regiment, Pennsylvania Volunteer Infantry (1861-1864, Civil War); postmaster, United States Postal Service, Altoona (1845-1846); tinsmith; elected as a Republican to the Pennsylvania House of Representatives for the 1868 term; not a candidate for reelection to the House for the 1869 term; engaged, lumber business; census enumerator (1880); postmaster, United States Postal Service, Grant Township, Pa. (1885); died, June 22, 1898 in Ronceverte, Greenbriar County, West Virginia; interred, Citizens Cemetery, Cherry Tree, Indiana County, Pennsylvania.