Jacob G. Heilman
Jacob G. Heilman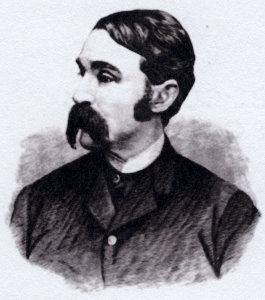 Photo credit:
Egle, William Henry. History of the Counties of Dauphin and Lebanon in the Commonwealth of Pennsylvania: Biographical and Genealogical. Philadelphia: Everts & Peck, 1883.
Biography
05/28/1836 - 03/11/1890
HEILMAN, Jacob G., a Representative from Lebanon County; born May 26, 1836 in Jonestown, Lebanon County, Pa.; attended, Lebanon Academy; attended, Lititz Academy for Boys; corporal, Company B, 11th Regiment, Pennsylvania Emergency Militia (1862, Civil War); captain, Company F, Eighth Regiment, Pennsylvania National Guard; engaged, mercantile business; secretary, Lebanon Mutual Fire Insurance Company (1862-1890); president, Jonestown school board; elected as a Republican to the Pennsylvania House of Representatives in 1867 and 1868; elected, Pennsylvania State Senate (1873-1876); died, March 11, 1890 in Jonestown, Lebanon County, Pennsylvania; interred, Zion Lutheran Cemetery, Jonestown, Lebanon County, Pennsylvania.