Charles Fox King
Charles Fox King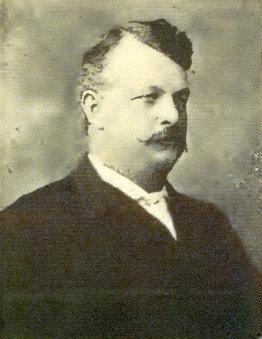 Photo credit:
Hudson, Sam. Pennsylvania and Its Public Men. Philadelphia: s.n., 1909
Sessions
Sessions
Office
Position
District
Party
1872
Representative
Democrat
1873
Representative
Democrat
Counties
Schuylkill
Biography
10/04/1841 - 03/20/1912
KING, Charles Fox, a Representative from Schuylkill County; born, October 4, 1841 in Wilmington, New Castle County, De.; private, Company C, 1st Regiment, Delaware Volunteer Infantry (1861-1862, Civil War); ordnance sergeant, 137th Regiment, Pennsylvania Volunteer Infantry (1862-1863, Civil War); errand boy; clerk, general store (6 years); assistant, colliery (3 years); station agent, Philadelphia and Reading Railroad; construction contractor, Philadelphia and Reading, East Mahanoy, Erie, and Baltimore and Ohio Railroads; elected as a Democrat to the Pennsylvania House of Representatives for the 1872 and 1873 terms; not a candidate for reelection to the House for the 1874 term; chief contractor, Brazil roadways and Mexico Central Railroad; elected, Pennsylvania State Senate (1883-1886); elected, delegate, Democratic National Convention (1888, 1904); trustee, Miners' Hospital at Ashland; organizer and director, Union National Bank, Mahony City; died, March 20, 1912 in Pottsville, Schuylkill County, Pennsylvania; interred, St. Patrick's Cemetery, Pottsville, Schuylkill County, Pennsylvania.