Agnes M. Scanlon
Agnes M. Scanlon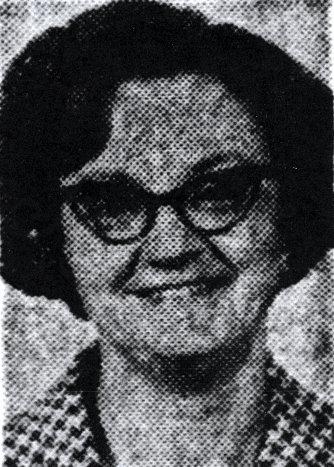 Photo credit:
"Candidates Crowd City Ballots in Race for Council." Philadelphia Inquirer [Triangle Publications] 16 May 1971, 122.
Biography
12/22/1923 - 10/03/2018
SCANLON, Agnes M., a Representative from Philadelphia County; born in Springfield, Hampden County, Ma., December 22, 1923; graduated, High School of Commerce; graduated, Springfield Vocational School; graduated, Philadelphia Flore Academy of Beauty Culture; graduated, Berlitz School of Languages; beautician; tavern owner; administrative assistant, Register of Wills office, Philadelphia; administrative assistant, Philadelphia Parking Authority; leader, 33rd Ward Democratic Executive Committee (1970-1974); unsuccessful campaign, city council, Philadelphia (1971); elected as a Democrat to the Pennsylvania House of Representatives for the 1977 term; unsuccessful candidate for reelection to the House for the 1979 term; died, October 3, 2018 in Philadelphia, Philadelphia County, Pennsylvania.