William Keller Alexander
William Keller Alexander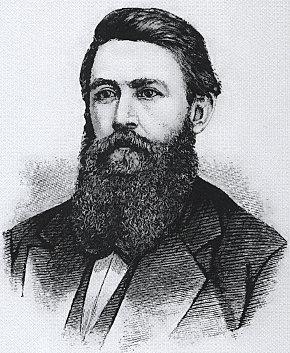 Photo credit:
Linn, John Blair. History of Centre and Clinton Counties, Pennsylvania. Philadelphia: J.B. Lippencott & Co., 1883.
Biography
05/10/1840 - 01/19/1902
ALEXANDER, William Keller, a Representative from Centre County; born, May 10, 1840 in Harris Township, Centre County, Pa.; attended, Dickinson Seminary (now Lycoming College); merchant; elected to the Pennsylvania House of Representatives as a Democrat in a Special Election on February 16, 1875; Sworn-In on February 25, 1875 to serve the remaining 1875 term; reelected to the House to serve the 1876, 1877 and 1878 terms; not a candidate for reelection to the House for the 1879 term; engaged, grain and coal business; director, Patrons' Fire Insurance Company; died, January 19, 1902 in Millheim, Centre County, Pennsylvania; interred, Union Cemetery, Millheim, Centre County, Pennsylvania.