Alfred Slack
Alfred Slack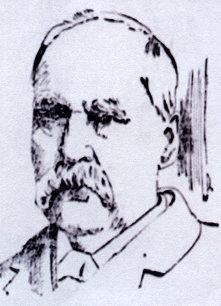 Photo credit:
"Hon. Alfred Slack Dead." The Pittsburg Press [n.s.] 02 Apr 1897, 1.
Biography
09/24/1823 - 04/01/1897
SLACK, Alfred, a Representative from Allegheny County; born, September 24, 1823 in Derby, County Derbyshire, England; carpenter; proprietor, Slack & Sholes, contractors, planing millers and boat-builders; elected as a Republican to the Pennsylvania House of Representatives in 1862, 1863 (Union Republican), 1864 and 1865; reelected to the House in 1880; not a candidate for reelection to the House (1866, 1882); elected, common council, Pittsburgh; unsuccessful campaign, mayor, Pittsburgh (1871); died, April 1, 1897 in Pittsburgh, Allegheny County, Pennsylvania; interred, Uniondale Cemetery, Pittsburgh, Allegheny County, Pennsylvania.