Anthony Francis McNulty
Anthony Francis McNulty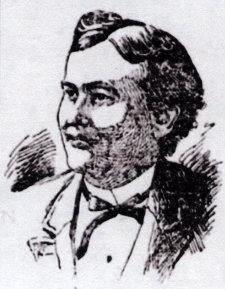 Photo credit:
"Hon. A. F. M'Nulty Dead." The Scranton Republican [J.A. Scranton] 22 Feb. 1898, 3.
Biography
05/20/1851 - 02/21/1898
McNULTY, Anthony Francis, a Representative from Lackawanna and Luzerne Counties; born, May 20, 1851 in Carbondale, Luzerne County (now Lackawanna County), Pa.; locomotive engineer; elected, auditor, Olyphant (1877-1880); elected as a Democrat to the Pennsylvania House of Representatives in 1880; not a candidate for reelection to the House (1882); unsuccessful campaign, Pennsylvania State Senate (1882, 1886); staff writer, Scranton Daily Times; agent and co-owner, A.F. McNulty & Sons, piano and organs; staff writer, Scranton Republican; founder and editor, Archbald Citizen; died, February 21, 1898 in Archbald, Lackawanna County, Pennsylvania; interred, Saint Patrick's Cemetery, Olyphant, Lackawanna County, Pennsylvania.