William Henry Stevens
William Henry Stevens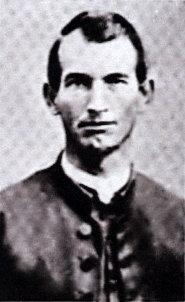 Photo credit:
Caviglia, Vincent. "Find A Grave - Millions of Cemetery Records." March 17, 2016. www.findagrave.com
Sessions
Sessions
Office
Position
District
Party
1889-1890
Representative
Republican
Counties
Huntingdon
Biography
12/12/1831 - 06/10/1901
STEVENS, Rev. William Henry, a Representative from Huntingdon County; born, December 12, 1831 in Huntingdon County, Pa.; attended, Cassville Seminary, Huntingdon County; second lieutenant, chaplain, Company H, 148th Pennsylvania Volunteer Infantry (1862-1865, Civil War); minister, Methodist Episcopal Church; farmer; elected to the Pennsylvania House of Representatives as a Republican in 1888; not a candidate for reelection to the House (1890); died, June 10, 1901 in the city of Shelby, Shelby County, Iowa; interred, Three Springs Cemetery, Three Springs, Huntingdon County, Pennsylvania.