John Kelley Ellwood
John Kelley Ellwood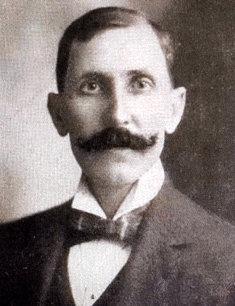 Photo credit:
JodyM. "Find A Grave - Millions of Cemetery Records." March 17, 2018. www.findagrave.com
Biography
06/22/1858 - 10/22/1940
ELLWOOD, John Kelley, a Representative from Westmoreland County; born, June 22, 1858 in Salem Township, Westmoreland County, Pa.; attended, Theil College; graduated, Heidelberg College, 1883; teacher; principal; unsuccessful campaign, Pennsylvania House of Representatives (1888); elected as a Democrat to the Pennsylvania House of Representatives in 1890; not a candidate for reelection to the House (1892); superintendent of schools, Phillipsburg, Mt.; died, October 22, 1940 in Kansas City, Jackson County, Missouri; interred, Floral Hills Cemetery, Kansas City, Jackson County, Missouri.