David Hunter Patterson
David Hunter Patterson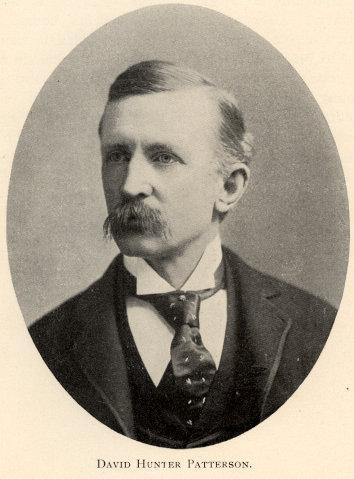 Photo credit:
McAtee, William, comp. Souvenir: Portraits and Biographies of the Members of the Legislature of Pennsylvania and Heads of Departments, Session of 1895. Harrisburg, Pa.: The Roshon Portrait Company, 1895.
Biography
12/01/1844 - 05/03/1938
PATTERSON, David Hunter, a Representative from Fulton County; born, December 1, 1844 in Ayr Township, Fulton County (now Bedford County), Pa.; attended, Mercersburg Academy; graduated, Westminster College, 1866; attended, Theological Seminary of Allegheny, 1867; served, Company C, 14th Pennsylvania Militia (1862, Civil War); proprietor, general store; elected, school director; elected to the Pennsylvania House of Representatives as a Republican in 1894; unsuccessful campaign for reelection to the House (1896); engaged in real estate; died, May 3, 1938 in McConnellsburg, Fulton County, Pennsylvania; interred, Union Cemetery, McConnellsburg, Fulton County, Pennsylvania.