George Griffiths
George Griffiths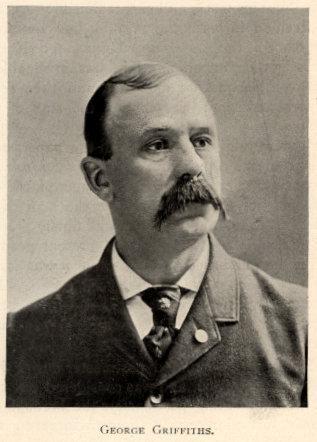 Photo credit:
McAtee, William, comp. Souvenir: Portraits and Biographies of the Members of the Legislature of Pennsylvania and Heads of Departments, Session of 1895. Harrisburg, Pa.: The Roshon Portrait Company, 1895.
Biography
02/11/1849 - 03/28/1928
GRIFFITHS, George, a Representative from McKean County; born, February 11, 1849 in Wales; private, Company H, 107th Regiment, Pennsylvania Volunteer Infantry (1864-1865, Civil War); engaged, coal business; locomotive engineer, Lake Shore and Michigan Southern Railway; locomotive engineer, Pittsburgh and Western Railroad; elected, council, Kane borough (3 years); postmaster, United States Postal Service, Kane, Pa. (1890-1894); elected as a Republican to the Pennsylvania House of Representatives for the 1895 term; not a candidate for reelection to the House for the 1897 term; elected, commissioner, McKean County (6 years); died, March 28, 1928 in Kane, McKean County, Pennsylvania; interred, Forest Lawn Cemetery, Kane, McKean County, Pennsylvania.