H. R. Curtin
H. R. Curtin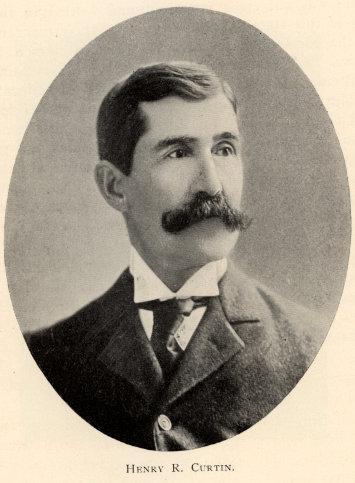 Photo credit:
McAtee, William, comp. Souvenir: Portraits and Biographies of the Members of the Legislature of Pennsylvania and Heads of Departments, Session of 1895. Harrisburg, Pa.: The Roshon Portrait Company, 1895.
Biography
01/12/1850 - 01/24/1909
CURTIN, Harry Roland, a Representative from Centre County; born, January 12, 1850 at Rowland, Centre County, Pa.; attended, Farmers' High School (now The Pennsylvania State University); attended, Dickinson Seminary (now Lycoming College); mercantile store salesman (1872-1874); bookkeeper and partner, Curtin & Curtin, iron works company (1874-1890); special agent, data collection for the iron and steel industry (1891); elected to the Pennsylvania House of Representatives as a Republican in 1894; unsuccessful campaign for reelection to the House (1896); engaged, sawmill business (1896-1898);  appointed special agent, Pure Food Bureau, Pennsylvania Department of Agriculture; died, January 24, 1909 in Centre County, Pennsylvania; interred, Eagle Cemetery, Milesburg, Centre County, Pennsylvania.