Luther A. Burrell
Luther A. Burrell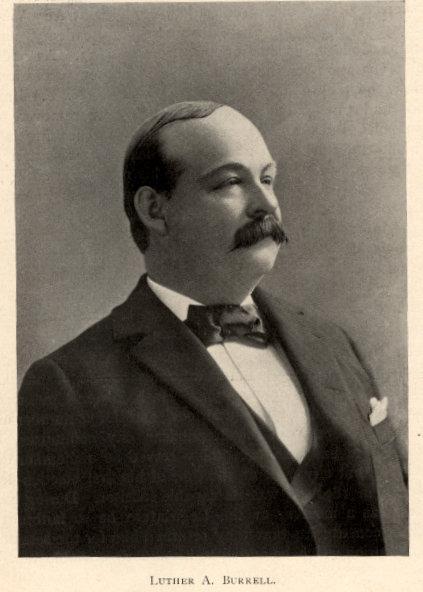 Photo credit:
McAtee, William, comp. Souvenir: Portraits and Biographies of the Members of the Legislature of Pennsylvania and Heads of Departments, Session of 1895. Harrisburg, Pa.: The Roshon Portrait Company, 1895.
Biography
06/26/1856 - 10/16/1922
BURRELL, Luther Albertus, a Representative from Mercer County; born June 26, 1856 in Aaronsburg, Centre County, Pa.; graduated with honors, Pennsylvania College (now Gettysburg College), 1874; teacher; correspondent, Atlantic Iron Works; manager, Atlantic Iron Works (1888); elected to the Pennsylvania House of Representatives as a Republican in 1894; not a candidate for reelection to the House (1896); school director; sales manager, Burrell-Barkley Steel Company; district manager, Shan Steel Hoop Company; died, October 16, 1922 in Cincinnati, Hamilton County, Ohio; interred, Spring Grove Cemetery, Cincinnati, Hamilton County, Ohio.