William H. Beam
William H. Beam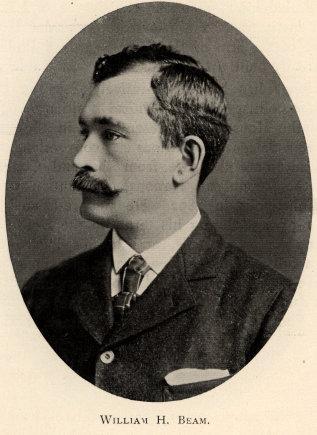 Photo credit:
McAtee, William, comp. Souvenir: Portraits and Biographies of the Members of the Legislature of Pennsylvania and Heads of Departments, Session of 1895. Harrisburg, Pa.: The Roshon Portrait Company, 1895.
Biography
06/13/1857 - 02/25/1899
BEAM, William H., a Representative from Philadelphia; born, June 13, 1857 in Philadelphia, Philadelphia County, Pa.; served, Pennsylvania National Guard (1878-1881); store clerk; tinsmith; clerk, Recorder of Deeds office, Philadelphia (1885-1889); member, 6th Ward Republican Committee; elected as a Republican to the Pennsylvania House of Representatives by Special Election, November 5, 1889; reelected to the House in 1894; not a candidate for reelection to the House (1890, 1892, 1896); president, 6th Ward Republican Executive Committee; delinquent tax collector, Receiver of Taxes office, Philadelphia (1890-1894); died, February 25, 1899 in Philadelphia, Philadelphia County, Pennsylvania; interred, Saint John the Baptist Roman Catholic Cemetery, Haycock Township, Bucks County, Pennsylvania.