William A. T. Andrews
William A. T. Andrews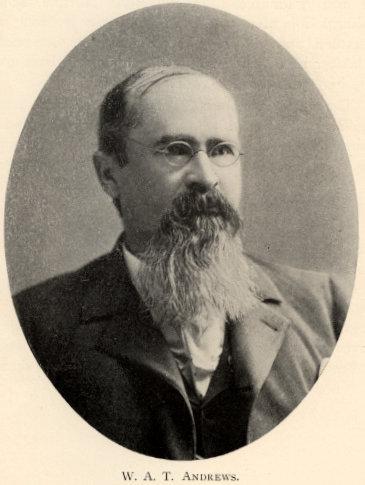 Photo credit:
McAtee, William, comp. Souvenir: Portraits and Biographies of the Members of the Legislature of Pennsylvania and Heads of Departments, Session of 1895. Harrisburg, Pa.: The Roshon Portrait Company, 1895.
Biography
08/31/1846 - 03/13/1909
ANDREWS, William Andrew Thomas, a Representative from Crawford County; born, August 31, 1846 in Atlantic, Crawford County, Pa.; farmer; engaged, mercantile business; sales, Champion Harvester Company; Sergeant-at-Arms, Pennsylvania House of Representatives, (1876-1877); elected, justice of the peace (1884, 1889, 1894); unsuccessful campaign, sheriff, Crawford County (1892); elected as a Republican to the Pennsylvania House of Representatives for the 1895 term; not a candidate for reelection to the House for the 1897 term; died, March 13, 1909 in East Fallowfield Township, Crawford County, Pennsylvania; interred, Rocky Glen Cemetery, Adamsville, Crawford County, Pennsylvania.