Thomas McGough
Thomas McGough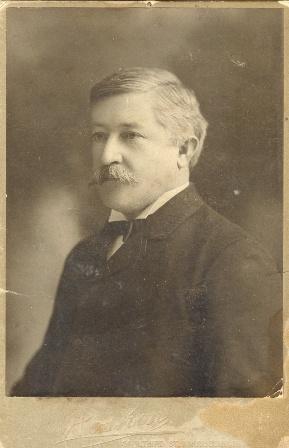 Photo credit:
Marshall, Kelly. "Find A Grave - Millions of Cemetery Records." June 17, 2006. www.findagrave.com
Biography
11/07/1851 - 07/03/1915
McGOUGH, Thomas, a Representative from Venango County; born, November 7, 1851 in Parker, Armstrong County, Pa.; attended, Westminster College; attended, Allegheny College; graduated, Princeton College (now Princeton University), 1872; attorney-at-law (1876-1915); elected, District Attorney, Venango County (1879-1888); elected as a Republican to the Pennsylvania House of Representatives for the 1897 term; unsuccessful campaign for reelection to the House for the 1899 term; elected, city solicitor, Franklin (1904-1914); died, July 3, 1915 in Franklin, Venango County, Pennsylvania; interred, Franklin Cemetery, Franklin, Venango County, Pennsylvania.