Franklin Reed
Franklin Reed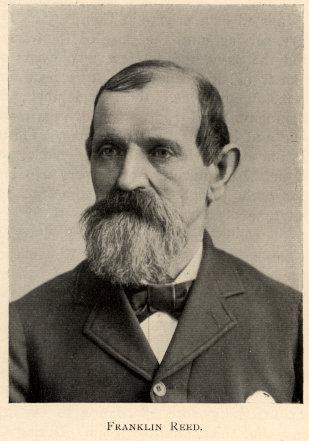 Photo credit:
McAtee, William, comp. Souvenir: Portraits and Biographies of the Members of the Legislature of Pennsylvania and Heads of Departments, Session of 1895. Harrisburg, Pa.: The Roshon Portrait Company, 1895.
Biography
11/16/1830 - 01/27/1921
REED, Franklin, a Representative from Philadelphia County; born, November 16, 1830 in Pottsville, Schuylkill County, Pa.; mechanical engineer; shipwright; elected, common council, Philadelphia (1880-1883, 1893-1894); chair, executive committee, 25th Ward Republican Committee; elected as a Republican to the Pennsylvania House of Representatives in 1894 and 1896; not a candidate for reelection to the House (1898); janitor; died, January 27, 1921 in Westville, Gloucester County, New Jersey.