Rosa S. de Young
Rosa S. de Young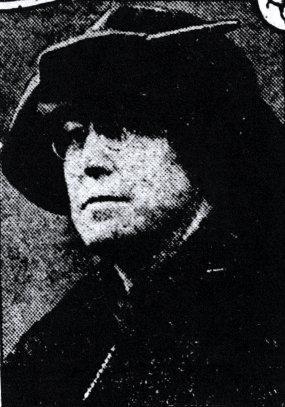 Photo credit:
"Women Who Sit in House of Representatives." Harrisburg Telegraph [C.H. Bergner] 02 Jan. 1923, 18.
Biography
04/03/1881 - 06/21/1955
de YOUNG, Rosa S., a Representative from Philadelphia County; born, April 3, 1881 in the city of Baltimore, Baltimore County, Md.; attended, Goucher College, 1897-1898; member, Public Education and Child Labor Association; member, 34th Ward Branch Civic Club, Philadelphia; elected as a Republican to the Pennsylvania House of Representatives for the 1923 term; not a candidate for reelection to the House for the 1925 term; appointed, Philadelphia Theater Control Board (1936); died, June 21, 1955 in New Hope, Bucks County, Pennsylvania; interred, Mount Sinai Cemetery, Philadelphia, Philadelphia County, Pennsylvania.