William H. Wilson
William H. Wilson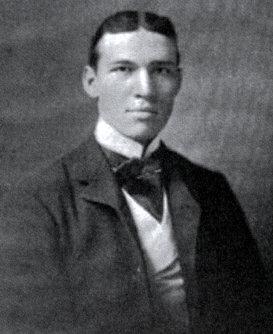 Photo credit:
McKern, Bill. "Find A Grave - Millions of Cemetery Records." October 8, 2011. www.findagrave.com
Biography
12/06/1877 - 08/11/1937
WILSON, William Henry, a Representative from Philadelphia County; born, December 6, 1877 in Philadelphia, Philadelphia County, Pa.; attended, Philadelphia High School; graduated, University of Pennsylvania, 1898; lawyer (1899-1937); appointed, assistant city solicitor, Philadelphia (1901-1910); elected to the Pennsylvania House of Representatives as a Republican in 1912 and 1914; resigned from the House, December 28, 1915; director of Public Safety, Philadelphia (1916-1920); elected, United States Congress (1935-1937); unsuccessful campaign for reelction to Congress (1936); died, August 11, 1937 in Santa Barbara, Santa Barbara County, California; interred, Forest Lawn Memorial Park, Glendale, Los Angeles County, California.