James G. Mitchell
James G. Mitchell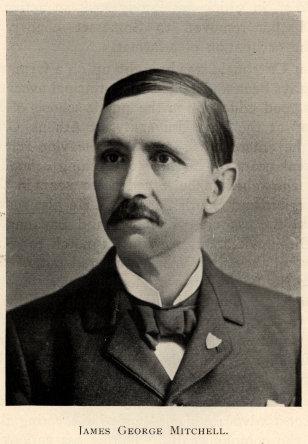 Photo credit:
McAtee, William, comp. Souvenir: Portraits and Biographies of the Members of the Legislature of Pennsylvania and Heads of Departments, Session of 1895. Harrisburg, Pa.: The Roshon Portrait Company, 1895.
Biography
01/15/1847 - 07/19/1919
MITCHELL, James G., a Representative from Jefferson County; born in Hamilton, Jefferson County, Pa., January 15, 1847; private, Company A, 105th Regiment, Pennsylvania Volunteer Infantry (1861-1864, Civil War); captain, Pennsylvania National Guard (10 years); plasterer (10 years); elected, auditor, Jefferson County (1874); engaged in the general merchandise business; unsuccessful campaign, Pennsylvania House of Representatives (1882); postmaster, United States Postal Service, Hamilton (1885); member, Republican State Committee (1890); elected, Pennsylvania State Senate (1893-1900); elected as a Republican to the Pennsylvania House of Representatives in 1908; not a candidate for reelection to the House (1910); died, July 19, 1919 in Hamilton, Jefferson County, Pennsylvania; interred, White Church Cemetery, Hamilton, Jefferson County, Pennsylvania.