Burd P. Evans
Burd P. Evans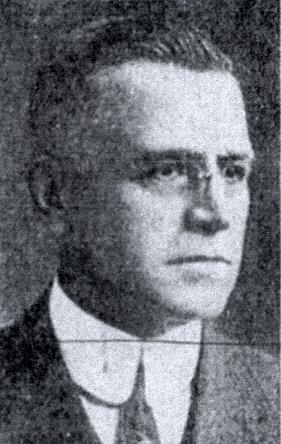 Photo credit:
"Has State Job." Pottstown Mercury [The Pottstown Daily News Pub. Co.] 01 Jun. 1935, 1.
Sessions
Sessions
Office
Position
District
Party
1923-1924
Representative
Republican
1925-1926
Representative
Republican
Counties
Montgomery
Biography
09/07/1860 - 07/22/1937
EVANS, Burd P., a Representative from Montgomery County; born in White Marsh Township, Montgomery County, Pa., September 7, 1860; attended, Central High School; attended, Cheltenham Academy; farmer; contractor; United States Patent holder, hook and eye (1901); chair, four-minute men, local food commissioner and member of the Home Defense Guard (World War I); school director; elected as a Republican to the Pennsylvania House of Representatives for the 1923 and 1925 terms; not a candidate for reelection to the House for the 1927 term; unsuccessful campaign, Pennsylvania State Senate (1934); died, July 22, 1937 in Trappe, Montgomery County, Pennsylvania.