John T. Davies
John T. Davies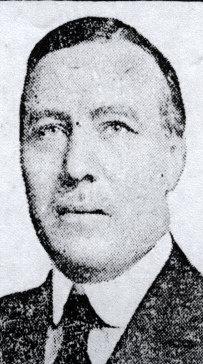 Photo credit:
"Davies Flays Fisher Policy On Taxation." The Scranton Republican [s.n.] 25 Feb. 1927, 1.
Sessions
Sessions
Office
Position
District
Party
1925-1926
Representative
Republican
1927-1928
Representative
Republican
Counties
Lackawanna
Biography
12/07/1870 - 02/23/1940
DAVIES, John T., a Representative from Lackawanna County; born in Glen Neath, South Wales, December 7, 1870; served, United States Army (1898, Spanish-American War); coal miner; insurance and real estate business; elected as a Republican to the Pennsylvania House of Representatives to the 1925 and 1927 terms; not a candidate for reelection to the House (1928); treasurer, Six Percent Building and Loan Association (1935); unsuccessful campaign for reelection to the House (1936); died, February 23, 1940 in Scranton, Lackawanna County, Pennsylvania; interred, Glenwood Mausoleum, Clarks Summit, Lackawanna County, Pennsylvania.