Thomas Bluett
Thomas Bluett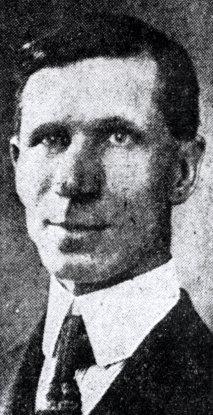 Photo credit:
"Bluett Passed Up Career on Diamond." The Evening News [Patriot News Company] 27 Dec 1924, 1.
Biography
10/07/1879 - 03/04/1958
BLUETT, Thomas, a Representative from Philadelphia County; born, October 7, 1879 in Birmingham, England; attended, Bayard Taylor and Thomas Potter Public Schools; attended, business and law, Temple University; core maker in woolen mill; lawyer (1905-1958); counsel and government appeal agent for Draft Board No. 45, Philadelphia District (World War I); assistant city solicitor, Philadelphia (1917); elected, common council, Philadelphia (1918-1919); elected to the Pennsylvania House of Representative as a Republican in 1920, 1922, 1924, and 1926; elected, Speaker (1925-1927); resigned from the House, December of 1927; elected, judge, Philadelphia Municipal Court (1928-1941); elected, judge, Common Pleas Court No. 4 (1942-1951); unsuccessful campaign for reelection, judge, Common Pleas Court, Philadelphia (1951); died, March 4, 1958 in Philadelphia, Philadelphia County, Pennsylvania; interred, Forest Hills Memorial Park, Huntingdon Valley, Montgomery County, Pennsylvania.